Dave Anderson has been fishing southeast Minnesota since the early 1980's and has been guiding since 1998. In that time, Dave has traveled throughout the Midwest, fly fishing not only all over southeast Minnesota, but Western Wisconsin and Northeast Iowa as well. His fly fishing travels have taken him to Montana to fish the famous tailwaters, the Bob Marshall Wilderness, Glacier National Park, the Bighorn Mountains, as well as hiking and fly fishing in national forests and parks in both Montana and Wyoming; fly fishing the Arkansas' White River region; and even to New Zealand's South Island for spot and stalk on elusive brown trout. Dave has also dabbled in salt water fly fishing in the Gulf of Mexico for snook, redfish, and tarpon.
When Dave isn't fly fishing the area, he takes his annual summer trip to Montana or Wyoming to chase Western trout (specifically native cutthroat); time up north at the family cabin, as well as pursuing white tail deer and pheasants during the fall. During the winter months, Dave hits the tying vise, stocking up for the upcoming fishing season.
He has written for numerous publications during his fly fishing career, recently writing a monthly column for Midwest Outdoors from 2017-18.
Contact Dave: ontheflyguiding@gmail.com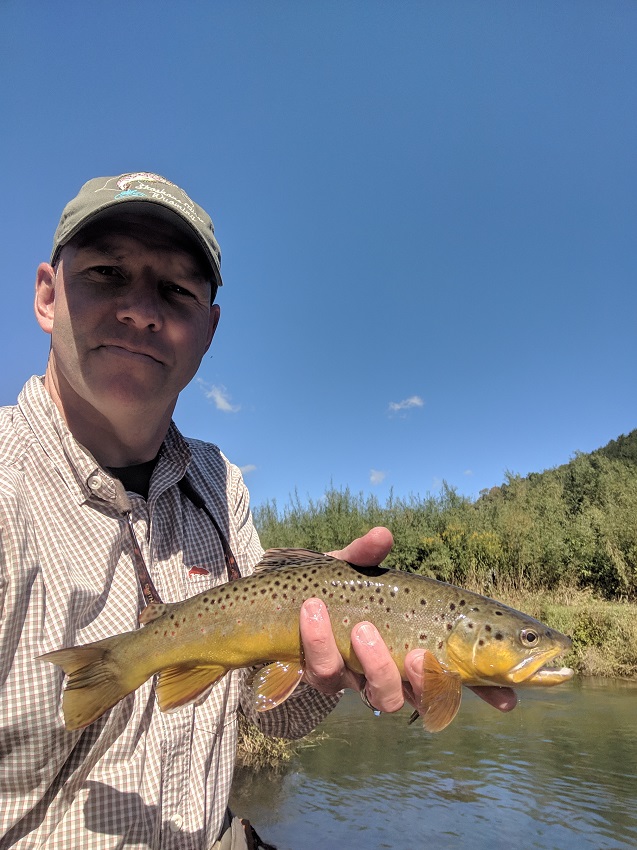 On The Fly Guide Service guides anglers of all abilities and levels, from the novice to the expert angler. I have been fortunate to guide clients from all over the globe: Minnesota, Iowa, Wisconsin, Illinois, North Dakota, South Dakota, Kansas, Nebraska, Montana, Wyoming, Colorado, California, Alaska, Texas, Oklahoma, Louisiana, Arkansas, Florida (Go Gators!), North Carolina, Ohio, Missouri, Pennsylvania, New York, Massachusetts, Maine, as well as Japan and Australia.
Fly fishing companies that I use and believe in the quality of their product (not a paid endorsement):