Reminder: If you see illegal or suspicious activity on your local waters, be sure to report it. Game warden Mitch Boyum covers Fillmore, Houston, and Winona Counties. He can be reached at 507.932.4947.
March 25, 2018
Paul and I spent the better part of Sunday on the water (8:30-3:00) and had some consistent fishing all day. The morning hours were steady with trout picking up an array of scuds, Princes, Copper Johns, PT's, and emergers.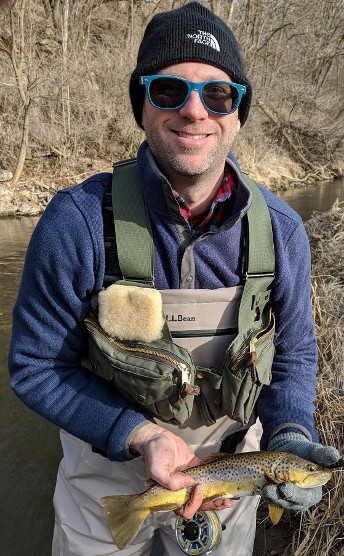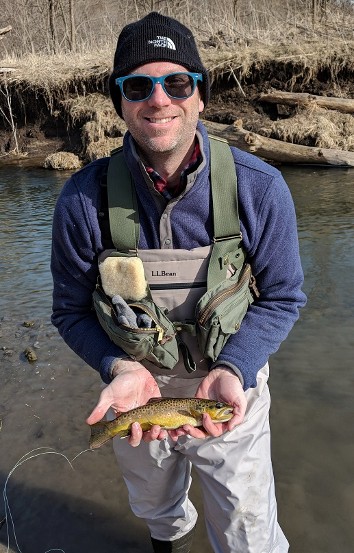 We ate some lunch on the go, switched streams, and hiked in for our afternoon fish out. The going was tough at times despite the sunny conditions. The southeast winds were unmerciful at times, but some BWO's came off around 1:30 and provided a good 45 minutes of consistent dry fly fishing. Small, gray #18 duns and emergers worked wonderfully. It was good to see a hatch in such crappy weather conditions. Streams are clean, decent levels, and very fishable right now.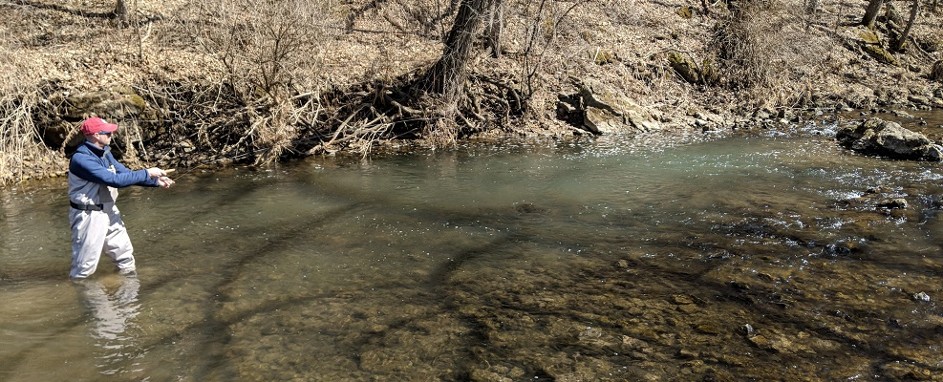 March 11, 2018
I fished most of the mid-morning through the early afternoon hours on one stream, bouncing around access points and what not. The weather was a brisk 29 degrees, but no wind and overcast (perfect). Fish were not overly eager to chase down a streamer with water temperatures being cold due to runoff. Streams were not crystal, but they wer enot unfishable. I used a few different streamer patterns with mixed resutls.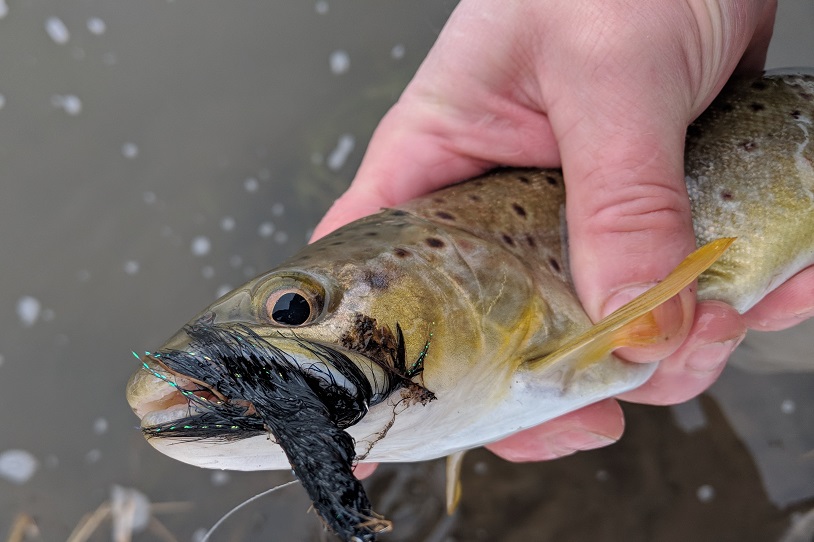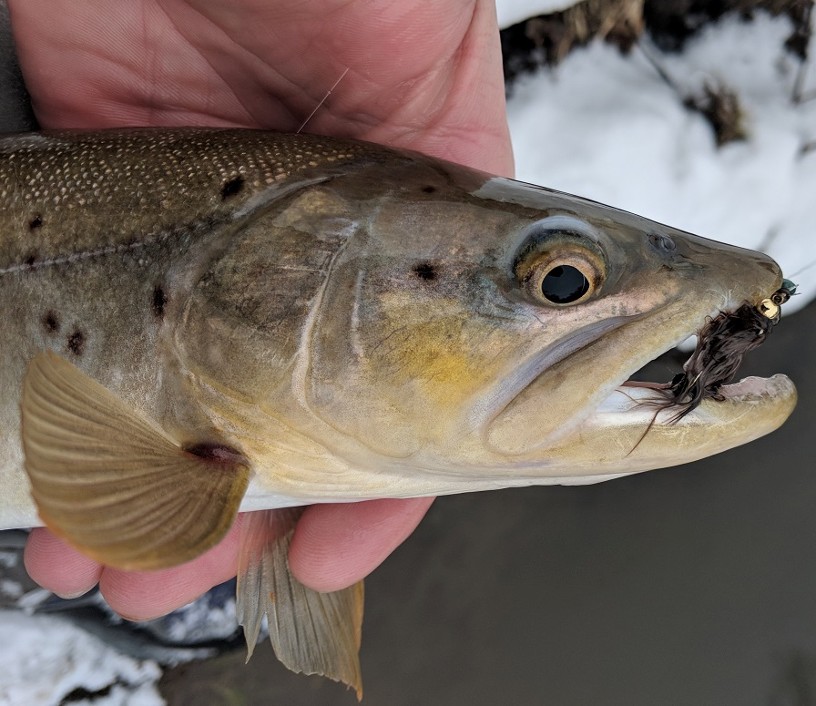 I also messed around with a variety of nymph patterns. They all caught fish, so one was not overly better than the others. A few midges were around when I left, but the fish were not on top consistently picking them up.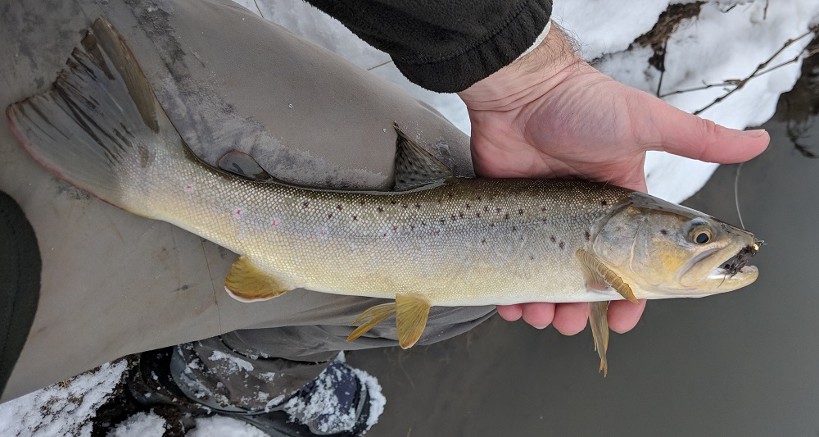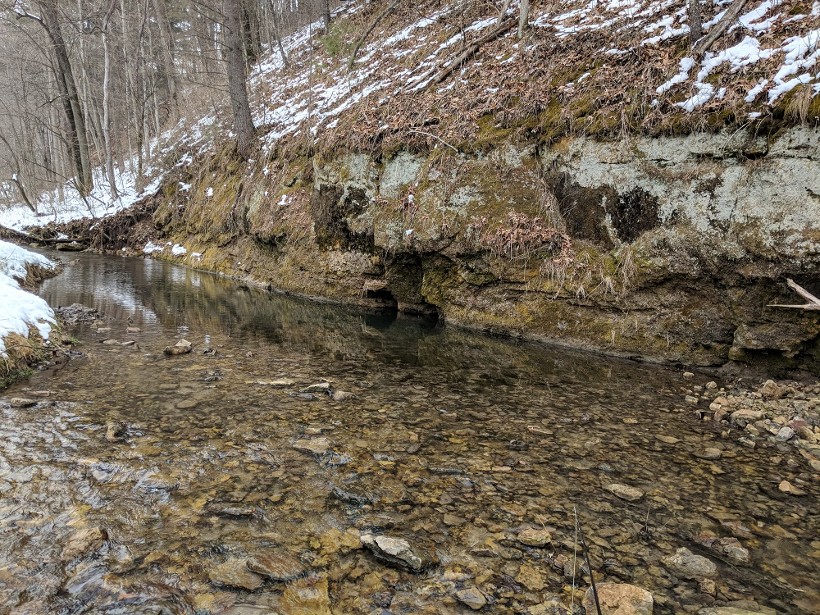 Temperatures are predicted to climb into the 40's and may touch 50 later in the week, so runoff conditions could become a reality in short order.
January 21, 2018
I finally got a chance to get out and partake in my first fishing outing of 2018. Family obligations and poor weather have been a main culprit so far.
I was on the water by 8:30 or so, plenty early by my standards, and still plenty cool out with temperatures checking in at a brisk 26 degrees. I geared up and broke out a new rod for 2018: Orvis Recon 10' 3 weight with 3WF SA fly line, a Rio fluoro leader with a tippet ring and 5x Rio fluoro. I know there are varying opinions of fluoro, but I did not have to change out my tippet once at all from 8:30-1:30.
I nymphed the whole day with a tandem nymph rig. Fish were in the pools, in the runs, and later, were right up in the faster water. I did very well in fast, shallow runs as the trout were eager to hit as soon as the fly was adrift.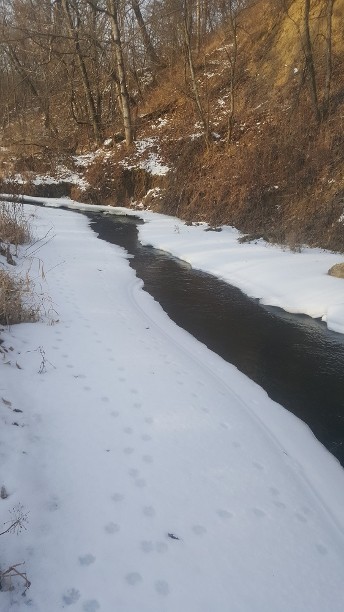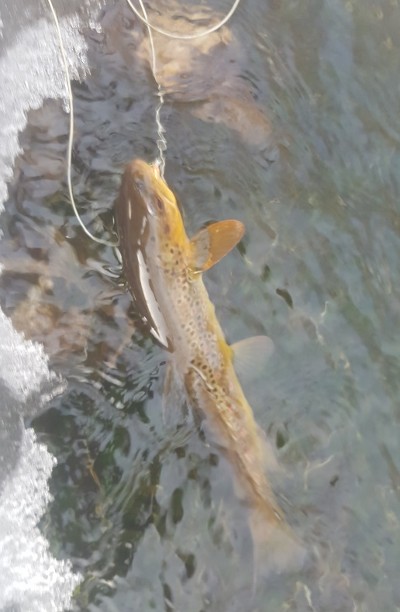 As you can see, the shelf ice is significant in places due to recent low, consistent temperatures.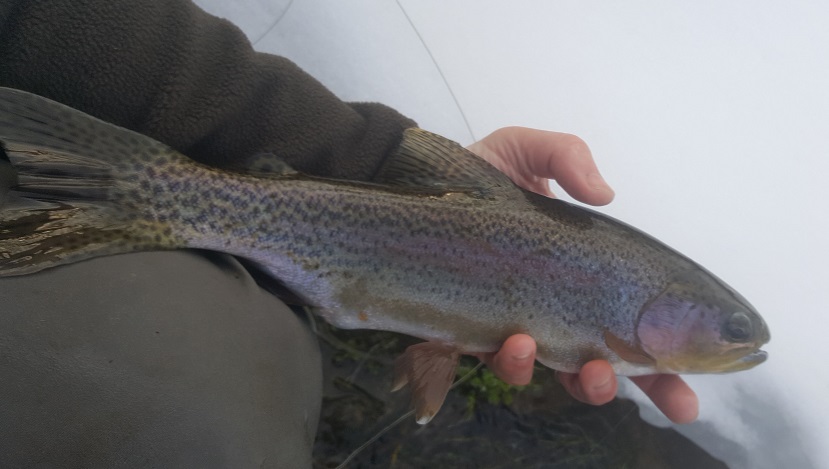 It was a good outing - plenty of willing fish and no other anglers at all. Now, it's time to focus on a playoff game #skol.