January 18, 2022
I made my first offical outing of '22 on Tuesday, which was really the only good day in the forecast. The rest of January, if you believe what you read on the weather, looks miserably, brutally cold. In other words: January.
Charlie, Wayne and myself hoofed into our stretch around 10:00. Walking was not overly challenging with the snow, but our progress was slower than normal.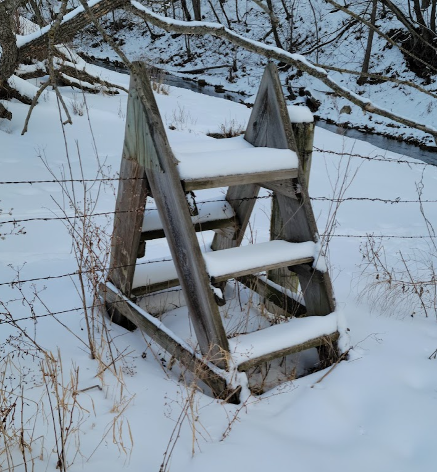 There had not been anyone back as far as we walked, and we had the whiole stretch to ourselves all day. Nymph rigging was the way to go; Wayne Euro nymphed, Charlie ran some midrange rigs, and I dredged a scud and a midge.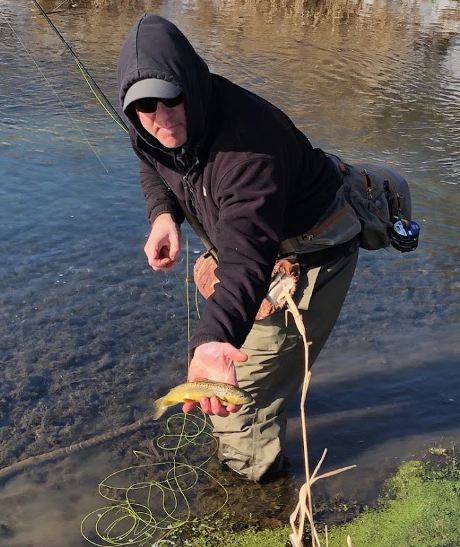 The weather was a mix of sun and high clouds, but the wind was a constant reminder that it was still a winter day.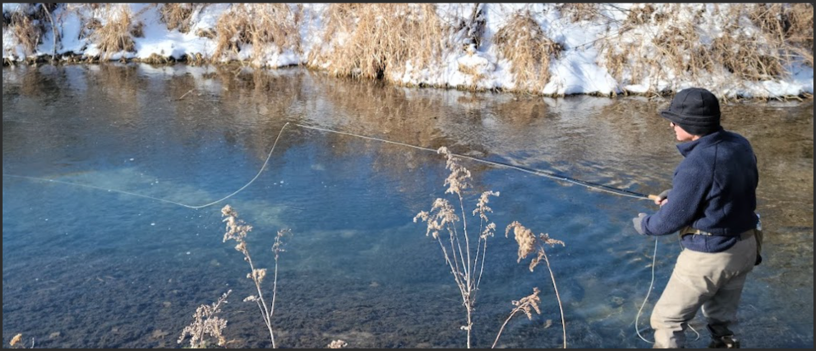 Water levels are always lower in the winter months, but with last summer's drought, they are significantly lower than normal, and, yes, crystal clear.