March 6, 2021:
The weather just keeps getting better in the MN Driftless, a trend that will continue for a few more days.
A few observations from yesterday: Nice weather = lots of people out, at least for a day in March. I can't blame anyone for not wanting to get out and fish, though. Snow pack in the valleys is still significant enough to make walking longer distances taxing. Those who know me or have fished with me know that I do like to put on the miles, but there is a reward factor involved with that walk, like fish like this one: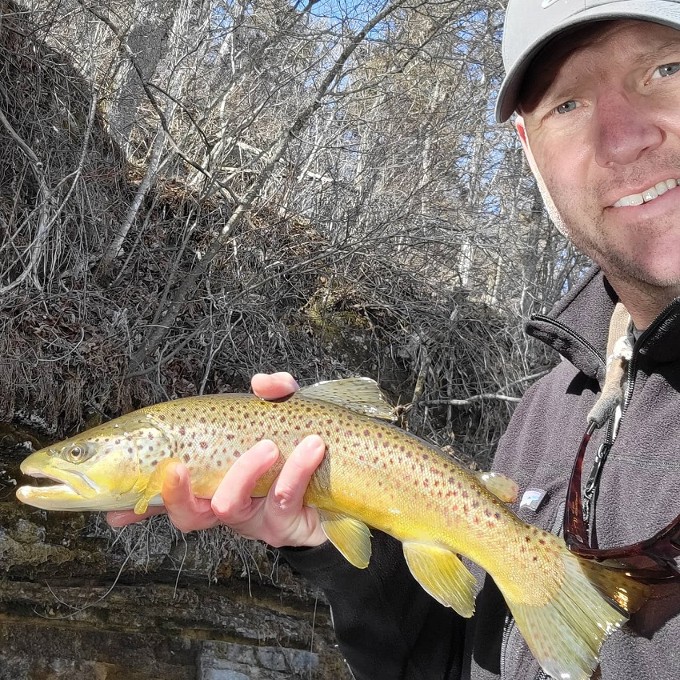 I fished a tandem nymphs rig most of the day. I changed my midge trailer up and starting picking fish off routinely. Sometimes appearance and size of the patterns you fish matter greatly. Yesterday was like that.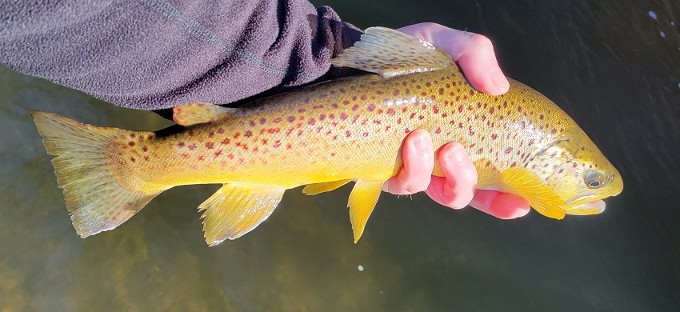 I did get the chance to fish the new Douglas DXF fly rod yesterday. I have the 3904, and it would rate it as good as any high end 3 weight rod I have fished in the past. It's not as stiff or powerful as say the Sage X 390, but it packs enough punch to get flies to where they need to go. While it does not excel at long distances, anglers aren't making LONG casts as a norm in the Driftless. Here, accuracy matters, and the 3904 fits that description.
I don't often give extensive gear reviews, and I'm not on the Pro Staff or some type of ambassador (whatever that means). I'm just an independent fly fishing guide who would recommend this is a check book friendly fly rod that I can solidly say is a great choice for fishing the Driftless area.
February 28, 2021:
The weather was slated to get blustery by noon, so I was on the water by 8:00. Nothing fancy today: tandem nymphing with a midge trailer. Midges did come off around 9:00, and there were some rising fish in places.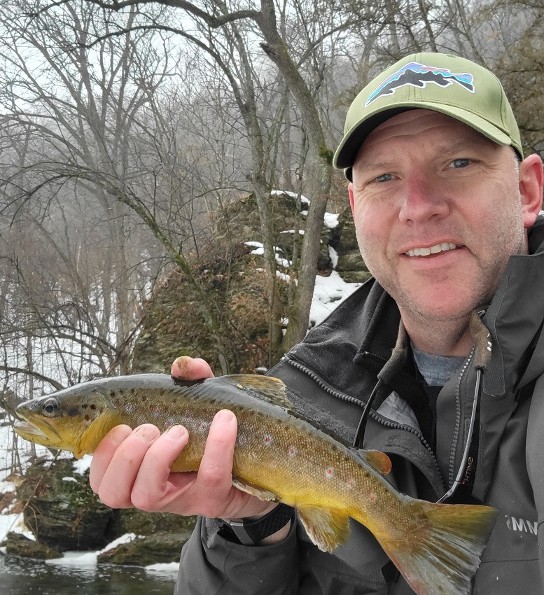 The fish seemed very healthy and were lying in typical winter fishing spots.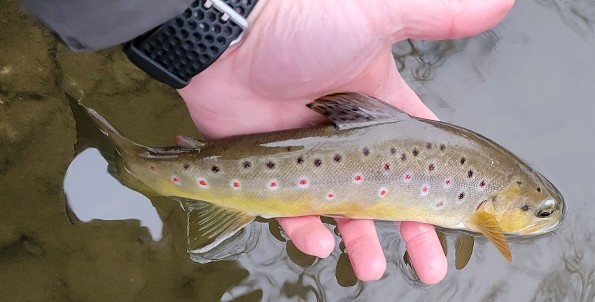 There was still considerable shelf ice in places, and walking along the edges of the river broke off massive chunks.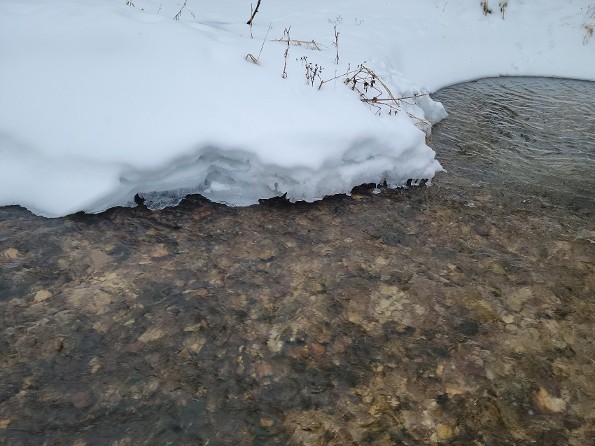 The best part of the day was near the end of the fish, when I heard a pack of coyotes fire up in the distance.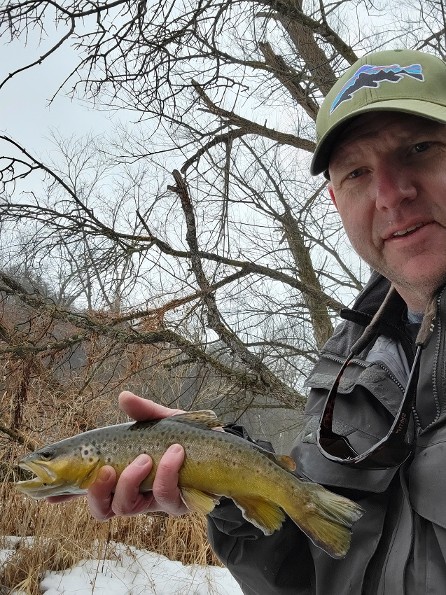 The melt this week should be significant, but it will also mess with water temperatures. Carrying a thermometer is useful this time of year. Don't be afraid to check temps periodically. If fishing slows down for you, chances are the snowmelt is dropping water temperatures to the point that fish may shut down.
January 21, 2021:
Area streams are still clear with nymph rigging being the most productive. Streamers have been producing as well. Weather, overnight, has been plenty cold, so fishing daytime through the noon hours is a good idea to increase your odds of targeting actively feeding fish.
Snowpack is not an issue, so walkiing up and down the stream banks will not pose much of a challenge. The Driftless, as a whole, did not have much in the way of consistent, meaningful precipitation to recharge aquifers and get stream levels up. In short, the water is clear and low. Stealth is of the essence.