On The Fly Guide Service is the longest standing and most reputable guide service in southeast Minnesota and has been guiding anglers from all over the world since 1998. I am an independent guide service and operate with the interests of my clients and am not affiliated with any corporate fly fishing company or fly fishing shop as some other guide services in the Driftless area. I'm a regular guy who knows where the trout are.
Whether you are new to the sport and want to learn about fly fishing, someone looking to fine tune their skills, or an out of towner looking to get out and catch some trout, I cater to all ability levels and skills.
Trip Contact Information: ontheflyguiding@gmail.com
Licensing: You must have a valid Minnesota license and trout stamp. Buy it online here:

What to Bring:
Fly Rod and Reel: If you have your own gear and prefer to fish it, please do; otherwise, I have rods and reels to outfit each angler for a day on the water.
Waders: If you have waders, please bring them along. Spring and early summer, they are a necessity. Once the weather warms up a bit, waders are not always needed.
Clothing: A hat of your liking. Muted tones preferred. Pants are a requisite for wading (please, no shorts). Wear durable foootwear (no sandals).
Polarized Sunglasses: (preferably brown). I do have exra pairs of polarized sunglasses if needed.
Other: Bug repellent depending upon the season, sunscreen, and any other amenities for your outing.
I provide transportation to and from the stream, snacks and beverages for half day trips; snacks, and beverages. Due to COVID-19, I am asking all clients to pack their own lunches.
I also provide all the flies, leaders, tippet, etc. and on the water instruction. Trips originate out of the Rochester, MN area, but I can meet you at other locales depending upon your accommodations.
Rates: (less than other guide services: the Driftless Fly Fishing Company ($350) and Root River Rod Company ($375)
Full day one person $325
Full day two persons $400
Half day one person $250 (half day AM or PM)
Half day two persons $300
On The Fly Guide service accepts cash, check or Venmo at the completion of each trip.
Gratuity is up to each individual client but is always appreciated.
Read reviews on Google Review. On The Fly Guide Service Fly FIshing Videos - Click Here, Here, Here and Here
Winter Trout Season Fishing via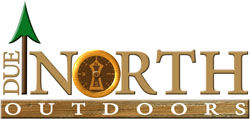 Start at the 16 minute mark.